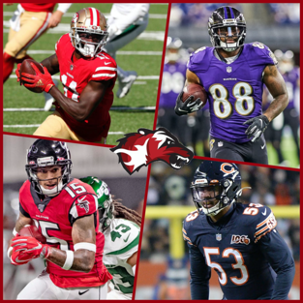 For most young athletes, the dreams and aspirations for their athletic journey end with performing their craft at the professional level. This journey can take many twists and turns. After high school, many highly scouted football players might get scholarships to play at a big name NCAA Division I University.
However, some of those Friday night lights heroes can be overlooked by the big schools and end up starting their college football career at a local community college. From there they have to work as hard as they can in order to be able to transfer to one of those big name schools.
According to the Sierra College Football official website, there have been ninety-three players who have transferred from the Sierra football program to a four year university since 2013. This does not include those who have or are planning to transfer after this year.
Four of these talented players not only made it to the next level, but they achieved their goal of playing at the top level in the NFL. On October 9th, I spoke over Zoom to Sierra's own head football coach and the biggest fuel tank that pushes this program to its success, Coach Ben Noonan, about what his involvement is with getting these players to the next level.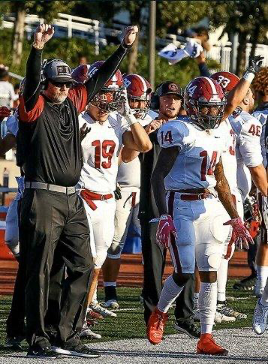 "My first semester on campus was the Spring of 2013, so Devante Bond and Vince Mayle were still on campus still working on schoolwork that spring. So, I did get a chance to interact with those guys. I didn't get to coach them, but I did write a petition for Vince to get a year back, which went through. I also just kind of helped them with tutorial and tutoring services, because they had a lot of classes to pass to make it to Oklahoma and Washington State."
Coach Noonan, who has thirteen years of previous college level coaching experience, wanted to make a strong connection with the Program and its players taking on his first head coaching job with the Wolverine football program. He became close with Mayle and would meet with him to review film of Washington State's football program in order for Mayle to have a smooth transition.
During his coaching career at Sierra, Coach Noonan continued to send a number of players from Wolverine squads to play on gridiron at the next level. After his second season as head coach, Noonan sent off a third future professional player, wide receiver Devin Gray, to the University of Cincinnati. Finally, in 2017 the most recent player to link a professional career to Sierra was wide receiver Brandon Aiyuk, who transferred his athletic abilities to Arizona State University.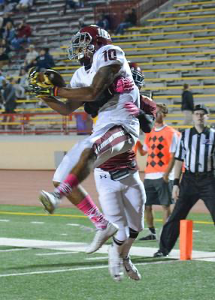 Noonan, who got the chance to coach the two star receivers, told me more about the amount of work ethic and effort the two put into their craft.
"Both awesome kids. Both wide receivers. Just very talented young men that just have the right approach. There's a ton of guys out there with a lot of talent, right? But they don't get to the NFL because they don't have the right mentality. Part of that mentality and work ethic that you hear people talk about so often, but it gets overlooked is: When you have a ton of talent, do you like to practice? These guys loved to practice; those two dudes never missed practice. They didn't miss practice because their calf was a little sore and they scored 5 touchdowns the game before, had 100 yards receiving, maybe, 'I'll take this Tuesday off of practice because it's hard.'  No." He continued:
"They loved to practice. That says a lot about someone. They've got a lot of talent and they love to practice."
Coach Noonan also explained that it is very important in the scouting process that it is not just an amazing athlete the scouts are looking for. Schools look for character, work ethic, drive, and determination. Noonan talked about a special leadership class that every player has to take along with their General Education classes. The goal of the class is to build players into leaders who create a strong bond and locker room presence. The course is run by a Leadership Program Coordinator on campus to help ensure the student athletes are putting the same amount of effort as they are on the football field into their classwork. College scouts and coaches want players who will put in extra effort in all aspects of college life.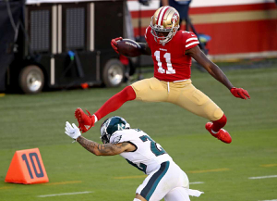 As a former recruiter, Noonan knows all too well the consequences of coaches highly praising an athlete for his skills but hiding the fact that the star does not have discipline or character. "If the coach told me he was a great kid and he came out and he was not a great kid, I'd be pissed. I would tell that coach I'm never recruiting your school again." It is clear that athletes make it to the position they are in not just because they are talented, but because they work so hard on and off the field to prove they are worth the investment to the recruiting school. That is something that is very important to Noonan that he makes sure his players realize. This idea that he puts so much emphasis on is one of the main reasons that the Sierra football program is so successful at winning games as well as sending players to four year universities, and, in many cases, to the NFL.
Devante Bond went on to play for the Oklahoma Sooners in 2014. In his two year stint with the Big 12 powerhouse he racked up 73 total tackles and 3 sacks according to sports-reference.com. After the 2015-'16 season he declared himself eligible for the  2016 NFL draft and was drafted by the Tampa Bay Buccaneers in the 6th round as the 183rd  draft selection. After three seasons in Tampa, Bond was signed to the Chicago Bears' practice squad on December 9th, 2019. Currently, Bond's stat line on NFL.com shows he has 37 total tackles as a professional football player. As of now, Bond remains as a reserve outside linebacker for the Bears.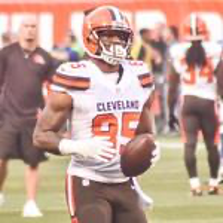 Vince Mayle graduated from Sierra in 2013 alongside his teammate and fellow NFL Wolverine, Devante Bond. He was considered a three star recruit according to Cleveland.com. He had offers from numerous big name programs but chose to use his last two years of NCAA eligibility at Washington State University. Wsucougars.com that in his two seasons with the team, Mayle grabbed 148 total receptions for 2,022 yards, and 16 touchdowns. The tight end/wide receiver flex declared his talents for the 2015 NFL draft, getting picked in the 4th round as the 123rd pick by the Cleveland Browns.
Mayle was signed by the Dallas Cowboys before the start of the 2015 season. Mayle spent one season with America's team then signed with the Baltimore Ravens and played two seasons there. Since 2018 Mayle has been a member of the Los Angeles Chargers' practice squad and now the CFL's Toronto Argonauts. In his pro career Mayle has been more present on special teams.
All official stats Mayle has acquired have been from his stint with the Ravens. Mayle has a rushing touchdown, 9 total tackles, and 2 kick returns. Mayle is currently listed as a wide receiver on the Argonauts roster. The 2020-'21 CFL season has been cancelled due to the current pandemic. Therefore, Mayle must await to see where his career in the Canadian league will take him.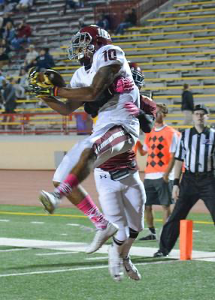 The first player Noonan coached who made it to the NFL was Reno native Devin Gray. Gray left Sierra in 2015, attending the University of Cincinnati in Cincinnati, Ohio. According to gobearcats.com in his two seasons with the Bearcats Gray hauled in 86 catches for 1,304 yards and 8 touchdowns. He was on the watch list for the Fred Biletnikoff award which is awarded annually to an outstanding receiver in American college football by the Tallahassee Quarterback Club Foundation.
After the 2018 season he took his abilities to the NFL, going undrafted in the 2018 NFL draft. He was signed by the Atlanta Falcons as an undrafted free agent on May 1st, 2018. He spent two years with the Dirty Birds as a member of the practice squad. On October 16th, 2019, Gray was drafted by the Houston Roghnecks of the XFL but did not sign with the team. Currently Gray is a stand in wide receiver for the Atlanta Falcons' practice squad, after being waived on September 5th, 2020 and then resigned on November 23rd, 2020.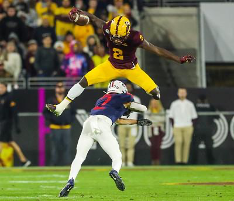 The most recent Wolverine to make it to the NFL is receiver Brandon Aiyuk. Aiyuk finished his tenure at Sierra in 2017. He signed with the Pac-12 program at Arizona State. As recorded on thesundevils.com, Aiyuk had an outstanding offensive career with the Sun Devils accumulating 98 receptions for 1,666 yards and 11 touchdowns. He also had a very large impact on special teams as a return specialist. Aiyuk returned 28 kicks for  760 yards. He also returned 25 punts for 253 yards, even taking one to the house in 2019.
Due to his standout senior season, Aiyuk earned First Team All-Pac-12 honors. On April 23rd, 2020, Brandon Aiyuk heard his name called by NFL Commissioner Roger Goodell as a selection from his lifelong favorite team, the San Francisco 49ers. Aiyuk was the 25th pick in the first round of the 2020 NFL Draft. This made him the highest drafted Wolverine to date. Currently, Aiyuk is having a standout rookie year collecting his first 100+ yard game in the 49ers' 33-6 week 7 win over Cam Newton and the New England Patriots.
49ers Head Coach, Kyle Shanahan, is taking advantage of Aiyuk's speed and versatile athleticism in his run and gun offense. Heading into week 14, Aiyuk already has 40 receptions for 541 yards and 4 touchdowns, as well as 2 rushing touchdowns. The former Wolverine is quickly becoming a threat to NFL defenses. The 49ers definitely added a lethal weapon to their already dangerous offense. Heading into the future of his career, the assumption is that 49ers' receiver Deebo Samuel and team captain tight end George Kittle will have a huge influence on Aiyuk making him better and even more talented than he already is.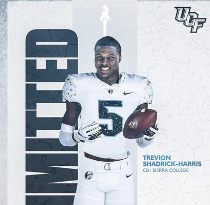 As we continued to talk, I asked Coach Noonan if there are any players on the current roster to be on the lookout for at the next level in the coming years. Coach Noonan paused for a moment before saying the name of Sophomore Trevion Harris. On October 5th the second year cornerback committed to the University of Central Florida to play football. Noonan explained that he has reason to believe that Harris might be the next Wolverine in the NFL:
"He's the type of kid that could play on Sundays. So, I would keep an eye on him…"
He continued," He's a special talent, but he's also a super high character kid like Brandon was. So, I could see him doing some really big things at the next level. He could be the next guy to watch out for…. Tre will be, out of that group Tre graduating early, grabbing that FBS scholarship and having 3 years left to play there instead of 2." In his short stint with Sierra, Tre' swept in 42 tackles, 4 interceptions, 1 fumble recovery, and 2 defensive touchdowns.
In addition to Tre, Coach Nonnan explained that there are many other players who have transferred to Division 1 schools who have the potential to play at the top tier. "Of course we have several other players on current college rosters across the nation who also have the potential to play professionally including two former CCCAA All Americans Will Brocchini from Whitney high school and Ryan Graham from Lincoln high school. In addition to Tre I feel we have several of his teammates that will have an opportunity to play Division 1 football as well, and once you're there you always have the chance to move on to the professional level."
Only time can tell as to where the stadium lights will guide these future transfers. As for now, 2020 has been a year of strange circumstances for everyone. Football was cancelled. Senior seasons ended before they started. Scouts left with scarce details about players. Hopefully, the recent success of the Wolverine program can help guide the way for the young players who are working toward making their dreams come true.
Like Devante Bond. Like Vince Mayle. Like Devin Gray. Like Brandon Aiyuk. Coach Ben Noonan has a tremendous legacy when it comes to getting guys to the next level. However, only the players striving towards success can determine if they will be the ones playing at the next level.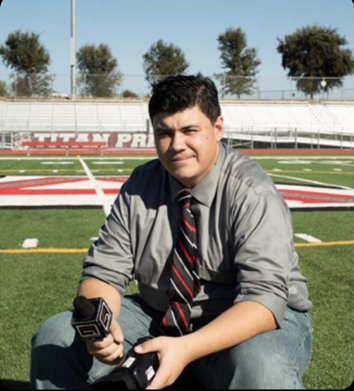 Written by Alex Huddleston | Featured photo of Sierra field by David Sanborn, Flickr