Becoming a mother at 17 was scary to me. I thought that I would ruin my children's lives before they ever had a chance. Following in the footsteps of my mother and determined to break a cycle. Just a teenager not knowing myself or even who I would be. I did not understand the responsibility that I was taking on, not for just one child, but six.
I had to strive to be better than I'd ever been and understand that mistakes would potentially put me and my children in a bad position. It was up to me, and only me, to ensure that my children had everything under the sun, no matter the curve balls thrown in my path.
Growing as a woman and mother, I faced many hardships that included losing jobs, having no reliable transportation, limited food, and even experiencing homelessness and sleeping outside with my children. I have failed as a mother at times, and I admit that with pride. I do this because I was able to find a way to pick myself up out of a dark place. I was on Public Assistance at one time in order to find work and gain back what I could as a mother in order to care for my children.
When reading about the Marshall Plan, it became apparent to me that this was something that all mothers need and could benefit from, especially those suffering drastically as a result of the recent state of emergency. The Marshall Plan is a transformation investment plan to help mothers, especially those negatively impacted with the recent pandemic. The goal of the Marshall plan is to rebuild and restore mother's places in the workforce by paying them for their labor.
The mothers that have been affected the most during this time are women of color and single mothers just like myself. I fully support the Marshall Plan because its main goal is to create an immense amount of paid leave for new mothers, education system investments, child care needs, and support mothers' mental health needs.
My only hope is that people start to see the value in a mothers work, it is never done and it is so undervalued. There needs to be more appreciation for the work women do and we should be adequately compensated, not just financially, but all around.
Documentary Poem: Motherhood and Me
Becoming a mother at seventeen I had no idea who I was
What I would become
And worried if my son would suffer in the downfall of my poor decisions.
Would he know that I would do my best?
No job, no car, and just barely $300 of Welfare funds to feed him and myself.
A child raising a child, with unrealistic goals.
Thoughts of being rich, thoughts of graduating from college.
But how?
How would I surpass the barriers of unpaid tumultuous labor?
Cooking, breastfeeding, work, school
Being an unseen superhero with a tattered cape.
Carrying a heavy weight at the price of heavy sacrifice.
Late night studying, newspaper hunting.
Part-time job, terrible hours.
And worst of all no money for a babysitter because the average costs of daycare
cost more than my monthly rent. 
Struggling to understand my purpose as a mother.
I was the crab in my bucket ( or so I thought)
How could I, a mother, have not only my son but five children over the years
With nothing to show for, no home of my own.
No car, job, homeless, and dropped out of school
A single mom, a statistic, and taken for granted.
It took time, all that I had
To gather myself, my purpose 
And the two suitcases I was left with to find myself
Find the job(s) that would feed my children and nourish my spirit to keep going.
Building myself to a brand new car, home and finally back into school
learning about the things I hoped only to pursue a career in.
And still
My jobs were barely enough to put food on the table.
Homeschooling my children to save transportation costs
Taking on a position that allows me to be home all day to care for my toddlers.
And why?
Because I make too much but not enough
To receive assistance
But then The Plan
The one relief that would save me
Financial help for being me, a mom.
Compensation for my duty, making the world of six little lives go around.
A saving grace for working women who need a hand or just reassurance
that they are appreciated, they matter
and their jobs count.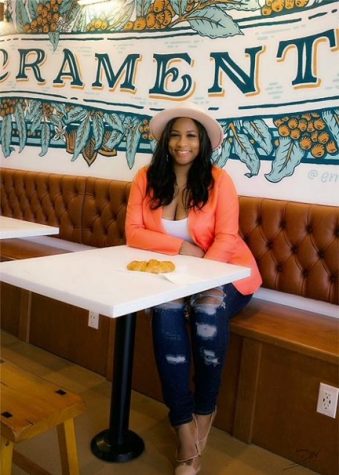 Written by Vontress Ortega