On a sunny October 18th in San Francisco, a group of more than forty demonstrators gather near the Joseph Strauss statue off the Golden Gate Bridge. The attendee dress code has two requirements: the color black and face masks. Paper, cardboard, poster board and cork board house the words and messages these members showcase: "Thailand Democracy Now," "Reform the Monarchy," and "Free Speech is Not a Crime," to mention a few.
The crowd groups together for photos to be taken of their efforts, and in between, a woman stands as the head of the group and reads her speech in Thai to the crowd. Demonstrators keep a hold of their signs or they keep up the three-finger salute with a free hand. Passersby would do a double take on any gathering of people, but today that was the goal.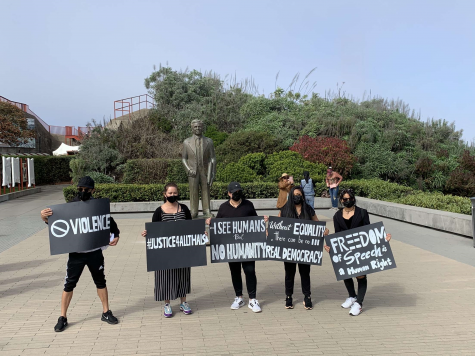 Although the demonstrators are Thai and advocating for a cause outside of the U.S., the theme of democracy is what connects us. Real democracy is both the reason behind the demonstration being able to happen and what they are calling for.
Thailand is a constitutional monarchy with a history of military coups. The military coup of 2014, the results of the 2019 election, and the dissolution of the Future Forward party in January of 2020, have yielded the people's requests for constitutional reform and ultimately, government reform. The people request for reform through protests that have been happening since the beginning of 2020.
Youth Driven Movement
Although protests are a common event in Thailand's history, the current protests are a product of youth activism. Organizer, Pongsatorn Jirakittana said: "It's not something that you can let go. Thailand is not real democracy, or even just normal democracy. It's not…what people think anymore. And yes, it will be a protest until they feel that their future will be what they really want."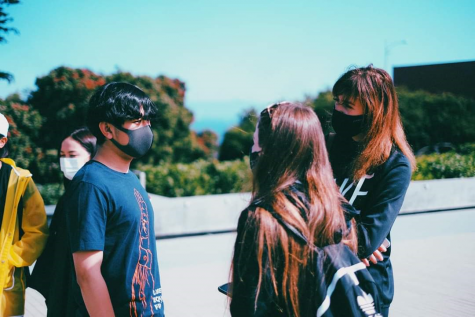 Jirakittana, a former president of the student union at Burapha University, earned a B.A. in Political Science and is a member of the Move Forward party. He said that he works with his friend in Thailand with information, ideas, and even at times money, all to support this request for Thailand democracy and freedoms. On October 18th in San Francisco, Jirakittana's activism included attending and helping lead the second segment of this demonstration.
In addition to interviewing Jirakittana,  I interviewed a female activist at the rally. Afterward, I was connected with three others whom I interviewed through Zoom. All are Thai college students or recent graduates in their 20s. Jirakittana wished to use his name, all others wished to be anonymous.
After the opening speech by the Joseph Strauss statue, the protest moved to the picnic area with the Golden Gate Bridge as the backdrop. The setting welcomed expression. Over a portable speaker and microphone, Jirakittana opens the discussion. Individuals take turns expressing their thoughts on the current situation in Thailand: the monarchy, the imprisonment of those speaking out, the brutality against the protestors, and overall call for government reform.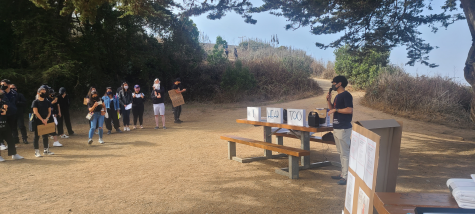 Each speaker is validated by signs being waived, the three-finger salute, and applause for their courage to speak out. Speaking out in criticism of the Thai government or monarchy is in fact brave, even when outside of the country's borders. The act is not to be misunderstood as anything simple.
A female graduate living in Bangkok whom I interviewed over Zoom explained, "It's called '1-1-2  law': That you cannot talk bad about them. You cannot criticize them. If you do and if you like get caught, you never know what's going to happen to you, which is not fair. It's not human right." Many individuals live in fear of speaking out.
Thailand has laws in place forbidding the criticism of the government or monarchy by any individual. This extends out to include social media posts and even Thai media groups, yet the government claims they are free. A male college-student living in San Francisco from Hua Hin whom I interviewed over Zoom said, "Kind of like, well if you're going to call it freedom, what freedom does that include? Because it's obviously not this one."
According to section 112 of the constitution, those convicted of defaming, insulting or threatening any aspect of the monarchy can face three to twenty-five years in prison per count. This being the case, many speaking out wish to have some sort of anonymity for their sake, their friends' sake, and their family's sake. Still, Jirakittana said:
"If if you really want change, we have to do it everyone together… they cannot send millions people to jail, is nowhere for them to stay, you know?"
#WhatsHappeningInThailand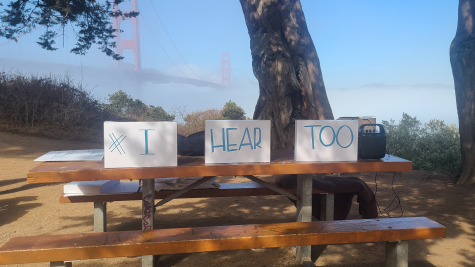 The togetherness created by this protest is made mostly through the use of social media, such as Twitter and Facebook, and even the use of messaging applications not restricted or monitored by the Thailand government. The broadcasted news and major official news sources are monitored by the government (section 112), so many Thai people turn to social media for news and updates.
A recent graduate living in northern Thailand whom I interviewed over Zoom shared her concerns prior to attending a protest with her friends: "Before I go, okay, every[one] scared, because you know when I heard from the television or from the news is like, they are really scared, maybe they will fight… they just want to go out and speak out loud what they want Thailand to be in the future, with a good opinion, kind of like that."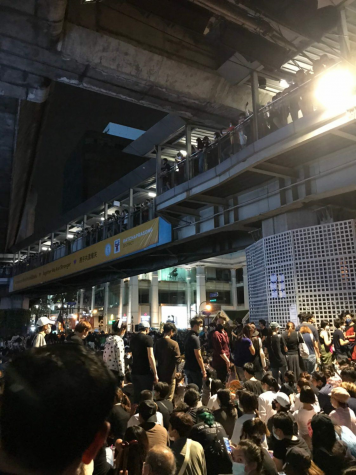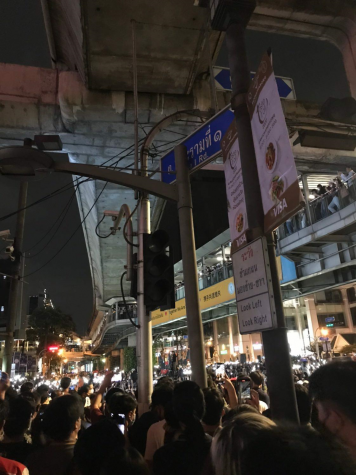 The youth activism behind the current Thailand protests and request for democracy, freedoms and reform, exist from evaluating and utilizing available resources to get past the monitored news sources.
The overwhelming amount of online participation is something to acknowledge as it was a way for the youth to get involved during the time of COVID-19 as well as maintain the momentum and following. The male student from Hua Hin said, "You know, even my sister, she is 14 and she kind of like take action. There's kind of sharing the news on it, on the social media. Back when I was 14– soo much different!"
The demonstration in San Francisco was created, organized, and advertised through social media as well. The individuals most present in this effort are of the younger generation, but that goes hand-in-hand with being savvy with the ever changing social media and technology.
Although trust for the platforms still exists, the Thai youth keep in mind the government's ability to track these posts and information. The female activist at the protest told me: "I feel like this generation is the coolest I have ever seen. They like really don't care at all! They know how to use technology, they know how to use all the knowledge they have, how to analyze things. They know what is wrong, and what is right." Previously, this woman was an activist in Thailand. She takes great pride in the San Francisco demonstration.
This generation of protestors are seeking to end this cycle and end it in their generation. The younger people want a better future for themselves, and they don't want to keep having to protest for human rights and a government that will actually be a democracy. When asked about why she thinks the younger age group is leading these protests, the female activist explains that this generation's parents showed them protests and politics when they were young. She said:
"And then when they grow up, like well… ten years ago I was there at the protest– why still the problem? …this generation tries to find the answer."
Humans Seeking Humanity
After an open-mic, a demonstrator passes big umbrellas to a cluster of four volunteers. They crouch down and form a wall with their big umbrellas, as a bucket of blue colored water is thrown against them. The act is to mimic the Thailand protests' defense against the Thailand police use of water cannons and chemical solution. Once the participants pull through the water attack victorious, the group of demonstrators cheer and gather one final time to raise their signs and their three-fingered salutes.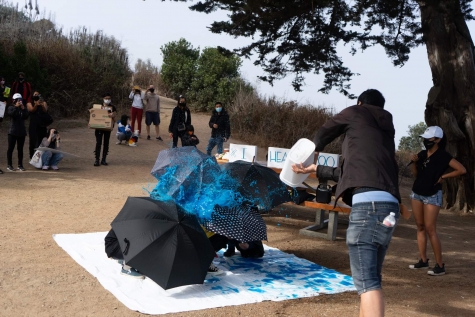 A female graduate living in Bangkok, explained to me over Zoom, "Yeah, I think it's okay for people to have different opinion on the government, but human rights cannot be touched."
The protestors may be asking for a change in their constitution and their government, but the requests all come back to the lack of human rights. The youth feel the need to change their ultimate future; improve opportunities, economy, and quality of life.
When asked about why the youth are the most present group in these protests, the female graduate living in northern Thailand said, "…I mean in my age they still have a lot of things to do in Thailand. I mean like, work and study and now they don't have any. They don't see their future. They don't know what to do… because everything is just dark." The male student from Hua Han explained further:
"Yeah, it's caring about the country. Like, some of the older generation think we hate the country. Try to destroy it. Why?… we are young and we still have a lot of life here. Why would we want to destroy the system? We ask for a better solution."
The goal of the demonstration in San Francisco was to inform others, and at the very least draw enough confusion and curiosity from passersby that they search for the meaning behind the gathering, the messages on signs, and the blue water being thrown against umbrellas.
Demonstrators hope to plant that seed of curiosity, in order to strengthen the force behind this push for change in Thailand. The female activist told me:
"…I don't think I want to have kids in the future and like, come out to live with this b*llsh*t again. Let's try to end it, I just want everything to be gone, if I have to do something I have to do it today, not tomorrow."
The San Francisco bay fog rolls in, the posters are collected and cars are loaded. The group disperses, back into their everyday lives. Although left uncertain of the number of people affected by the display near the Golden Gate Bridge, the demonstration educated at least one outsider who went on to write this story.
The demonstration unified Thai individuals in San Francisco, not only for their own stakes in Thailand's struggles, but to gain the attention of outsiders. In closing, watch the chant, led by Jirakittana, "Down with Feudalism, Long Live the People!" From the participants' efforts in California, the demonstration contributes to democracy in Thailand.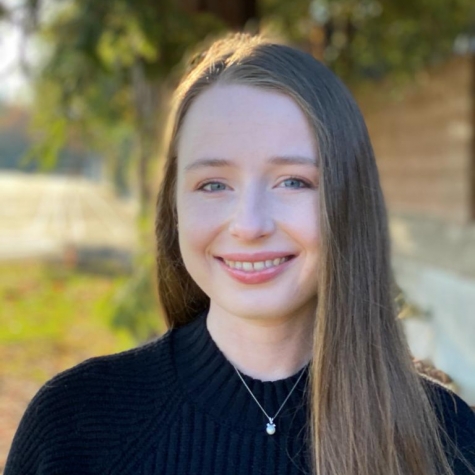 Written by Vanessa Page | Photos and video by Vanessa Page, and others where noted