In fall 2022, I traveled to three A-1 Comics locations to find out how the pandemic impacted workers and customers. I first met, Nick, a Sierra College student in his second year working at A-1 Comics, North Highlands location. In the photo above, he organizes and sorts comics.
I looked through similar boxes and picked up a Spider-Man 2099, number one to add to my collection. This futuristic Spider-Man's name is Miguel O'Hara. He gets his powers in a completely different way than previous versions of Spider-Man. The 2099 version will be shown in the second movie in the series, Across the Spider-Verse.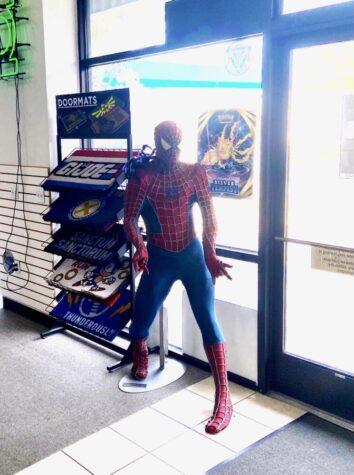 Nick, along with his co-worker Bailey, showed me around their store and answered some questions regarding the comic book market. Bailey said, "The pandemic really affected how people were able to get comics." He spoke about the initial start of the pandemic. A1 locations, just like businesses all around the world were affected by the quarantine.
However, with stores closed, another window of opportunity opened for the A-1 Comics team. They began hosting Virtual Instagram live auctions every Wednesday and Friday from 5-8pm PST, on the A-1 Comics Instagram @a1comics. These streams started during quarantine and became more frequent when doors were closed.
"There was a lot more people looking for hobbies and ways to pass time while they were at home," said Michael Santana of the Roseville location. Business for the live auctions went a lot better than expected, bringing in tons of new customers onto their platform and eventually leading to many new people coming into the stores when they reopened.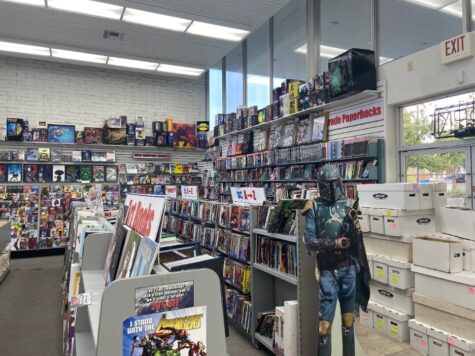 The North Highlands and Folsom location are primarily comic based, while the Roseville location integrates more gaming paraphernalia, selling things such as Dungeons and Dragons and Magic the Gathering as the main attraction.
With everything that goes on in the comic community, such as movie and television spin-offs in MCU, the Marvel Cinematic Universe, there are lots of mixed opinions about everything that has come out in the last couple of years.
A-1 comics specialist Bailey says, "overall they're not doing too bad." As we further discussed the different views of the newest shows and movies, he spoke about how the production team at Marvel seem to be doing the best they can despite all the criticism they receive.
Bailey also explains how he likes the smaller C-list characters that Marvel has been incorporating such as "Mr. Immortal" and "Leapfrog." He also liked how the recent holiday special Werewolf by Night has introduced monsters into the MCU.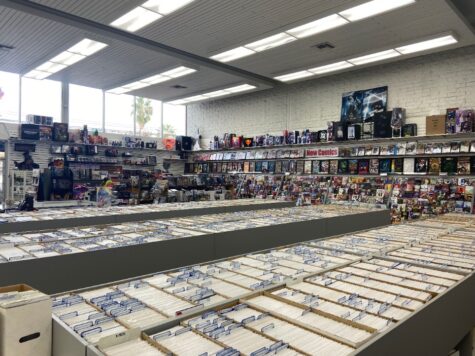 Marvel has managed to push out multiple tv shows and movies throughout quarantine and begun a completely new phase in the franchise's timeline by bringing in never-seen-before types and categories of characters. If you're not a fan of all the original characters, now there is a wide variety of new superheroes and villains to get invested in.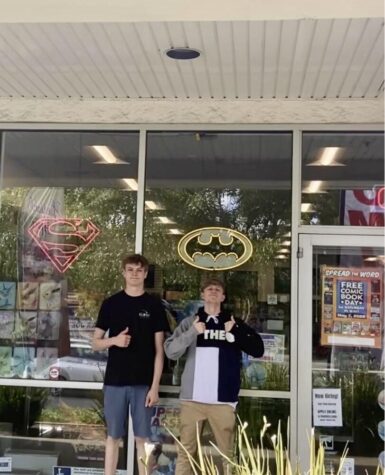 I was able to talk with two regular customers, Gavin Weidiman and Cole Wilson about the pandemic and how it affected their comic collecting and hunting. "I really resorted to pulling through and rereading old issues when I was stuck at home" says Cole Wilson, he goes on to talk about how he had lost his restaurant job due to COVID and how it was too expensive to hunt for comics online without a constant flow of income.
Gavin however invested in multiple key issues saying, "During the pandemic the comic market got a lot of business, and I knew I could do something with that." Investing in current big names such as House of Slaughter and Radiant Black, that have been rising slowly in price all to Gavin's joy.
I had a great experience going to all the A-1 comics locations. Now that the pandemic is over it is a good time to buy comics and experience the comic community as a whole. I suggest going to your local A-1 comic location and picking up something that catches your eye.
Written, reported, and photographed by Cooper Layo