Working as an electrician in Tennessee was something that grew old for Charles Armistead Reeves. This prompted him to travel from Tennessee to Hawaii in search of work and new experiences. Here is where he met Rose Lokalia Miguel in the 1900s. The two married in 1902, having nine children together.
This is the story of my great-great grandparents, Charles Armistead Reeves and Rose Lokalia Miguel. One of the nine children was Kalau Reeves, my great-grandfather, who was the first of the nine children to leave Hawaii and travel to the mainland. After a while, he found his love, Patricia Reeves. These two decided to move to California for new opportunities, just as his father travelled to Hawaii, years before him.
The majority of Kalau Reeves' descendants, including me, currently reside in California, while his family before him is in Hawaii. According to a 2017 article from Honolulu Magazine, the Reeves' Ohana, also known as generations of my family, is one of eleven families that "make Hawaii great." The Reeves' family has over 1,000 descendants today, dating back to the 1900s, many being Native Hawaiians.
Tragedy Strikes
Polynesians first came to the island many years ago when they were navigating the ocean, utilizing the stars to guide their way. The population of Native Hawaiians was quick to decrease after the arrival of Captain James Cook, the first European to set foot on the Hawaiian islands.
"1-in-17 Native Hawaiians had died within two years of Cook's arrival," Author David Swanson of the University of California, Riverside estimates in an Article by the Pew research center. "By 1800, the population had declined by 48% since Cook set foot on Hawaii."
Since they were a closed off island made up of only Hawaiians, they were vulnerable to disease and illness brought by Cook and his men. Today, Native Hawaiians only makeup 10.1% of Hawaii's overall population, as seen from the United States Census Bureau. Considering this, the Reeves' Ohana accounts for a great number of Hawaii's population.
The Kuli'ou'ou Olympics
Although many of my family members do not currently reside in Hawaii, we visit every summer for our annual family reunion which we call the "Kuli'ou'ou Olympics." This event has been ongoing for twenty-nine years, with the first one beginning in the summer of 1992.
Kuli'ou'ou is a neighborhood in Oahu where my family has lived since 1903. It often starts at noon for one day, every year with no specific date. It usually happens in the month of July or August. We have families that live all over the world that travel to the Olympics. The majority of our family resides in the islands of Hawaii, while some family members are from California, New York, North Carolina, Washington, and even Japan. Keanu Reeves attended the Olympics in 2004, as he is a descendant of the original nine children. Unfortunately, our reunion was cancelled last year in 2020, due to the global pandemic and travel restrictions.
Each year for our family reunion, the Reeves' family marches together from their homes in Kuli'ou'ou. The men carry a banner that showcases the nine children that my great-great grandfather, Charles Armistead Reeves, and great-great grandmother, Rose Miguel Reeves, had. Each of these children owned houses in Kuli'ou'ou Valley. Luckily, most of those houses are still in our family. We march to the local beach in traditional Hawaiian outfits, chanting "E hō mai ka 'ike maí luna maí e o ná mea huna no 'eau no ná mele e. E hō mal. E hō mal. E hō mal" along the way.
In translation, this means, "Grant us the knowledge from above Concerning the hidden wisdom of songs. Grant. Grant. Grant us these things." Each family has a lane that we go to to pick each other up at to join the march. The men who hold the banner are dressed in traditional Hawaiian garments called Malos. These are the red skirt fabrics seen in the photos. As for the women, they are wearing a shawl-like piece called Kihei. Once we have gathered all of the family, we march all the way down to Kuli'ou'ou park where we join together in a circle and pray, mentioning the names of the ones we've lost. After our prayer and announcements, we attend a fun series of olympic games and a huge potluck for each meal.
We start off the event with a light breakfast that consists of fruit and donuts which begins our first Olympic game, the donut eating contest. After this, we break into ten separate teams and go into the volleyball games, which is my personal favorite. This event goes on for a while, with brackets to find the winner. Afterwards, we eat lunch, such as Lau Laus and Spam Musubi. Lau Laus are a traditional Hawaiian lunch meal that's wrapped in taro leaf with pork stuffed inside. Musubi is a Asian-Hawaiian fusion snack of rice, Nori, which is dried seaweed, and grilled spam.
We then move into obstacle courses. These obstacle courses are all different. Some include us pushing a soccer ball with our head or spinning on a bat and then running to the next course. It's fun to watch everyone do this. Then, we break into teams of two for the balloon toss. For this game, the last team standing wins. Finally, the last event for the day is usually the canoe races. The women that attend the event make leis with plumeria flowers to hand out during the event, as a prize. Ribbons are also given out for the winners of each contest.
After the games are complete, we chit chat and eat our dinner, which is Kalua Pig. This is the big main entree that requires a lot of prior preparation. The Reeves' family has this huge farm that's owned by my uncle and his kids. They raise a pig for about nine months, specifically for this event. Once at the park, we cook it ourselves, getting it ready to serve for dinner. The dinner is hosted as a potluck, so people bring all sorts of items like chicken, fruit salad, snacks, and lots of water. The event ends by helping one another pack and cleaning up the beach at 11 p.m.
Being Reunited
Thankfully, Hawaii is open for travel, with safety restrictions to keep the islands safe.
The COVID-19 State of Hawaii Portal states, "Travelers are strongly advised to take a pre-travel COVID-19 test from a trusted testing and travel partner PRIOR to the final leg of their trip to the State of Hawai'i. Trans-Pacific travelers arriving WITHOUT a confirmed negative COVID-19 test within 72 hours of departure are subject to a mandatory 10-day quarantine."
We will be returning to the Olympics in 2021. I am very proud to have the opportunity to participate in this tradition as part of my culture. It is important to me that I am educated on my history and I keep the Hawaiian culture alive.
Editor's Note
If you're looking for a way to connect with Native American and Pacific Islander cultures and learn more, the Native American/Pacific Islander club at Sierra College is open to all students. This club promotes greater awareness and community among indigenous people and cultures and Pacific Islanders at Sierra College, and beyond. Their weekly meetings consist of exposing members to cultural, educational, and social opportunities, while also inviting artists, activists, and scholars from the Native American community to speak.
They hold the annual, Sierra College Big Time and Indigenous Peoples' Days events, participate in community activities, attend conferences, and offer educational presentations. You can also read and watch stories from indigenous Sierra College student alumni and Native American and Pacific Islander club members in the Sovereign Nations section of this publication.
To get involved with the club, reach out to faculty co-advisors, Dr. Melissa Leal (mleal@sierrcollege.edu) or Dr. Matt Archer (marcher@sierracollege.edu). The Native American/Pacific Islander club meets every Friday via Zoom at 1:30 pm.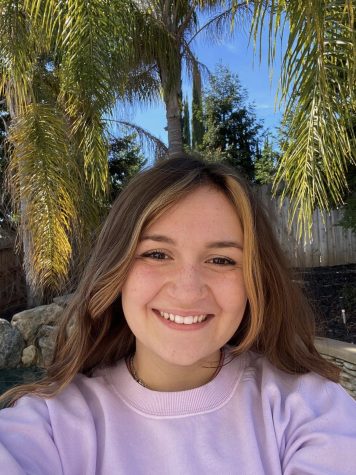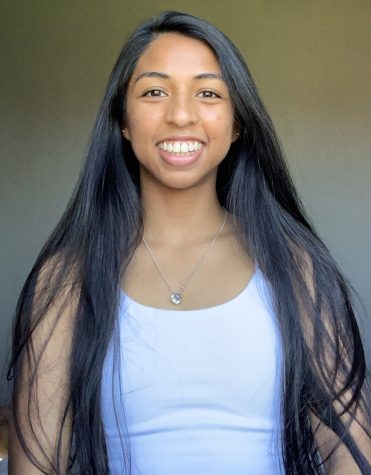 Written by Isabelle Reeves and Katelyn Vengersammy