Growing up, I forced myself to awkwardly laugh along with the "ching-chong" jokes kids made about my eyes. I shyly answered the rude questions kids would ask about the "weird looking" chicken adobo my mother packed me in my Hello Kitty thermos for lunch.

My experiences do not compare against the recent Asian hate crimes. In Monterey Park, California, 11 people were killed during the 2023 Lunar New Year celebration. Since then, it has sparked activism in the Asian/Asian American community and a widespread sense of support from other ethnic groups.
Asian/Asian American Welcome at Sierra College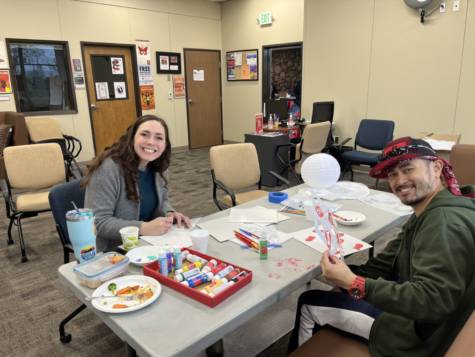 Sierra College does not have a large Asian demographic, only making up 7 percent of the population. Filipinos, separately categorized, make up less than 3 percent of the population.
On Feb. 23, 2023, Sierra College hosted the first ever "Empowering Asian/Asian American Students" (EAS) welcome on the Rocklin Campus. It allowed the 7 percent of Asian students and the 3 percent of Filipino students to unite and the other 90 percent of the demographic to submerge themselves in the culture. 
As one of the organizers of the event, Sociology professor, Dr. Jane Le Skaife seeks to counter the negative presence the recent Asian hate crimes have created. She said:  
"It's very important to me to show that people stand in solidarity with our Asian/Asian American students (and) with our staff and faculty."
Why Equity?
Le Skaife mentioned that the welcome event is "all about equity." You've probably heard the word "equity" in the context of finances. With regard to social issues, the idea of equity is being used more frequently than that of equality.
Although the idea of equality implies that everyone receives the same item in theory, in practice, not everyone requires the same thing.
The philosophy of equity holds that if we want to have the fair, equitable, and free society that we envision, we must work to ensure that everyone can satisfy their fundamental requirements and seize the opportunities that are presented to them.
Representation and Respect
Through interactive activities like decorating lanterns and painting Chinese zodiac signs, Le Skaife hopes to bring a sense of equity for Asian/Asian Americans onto campus by giving a glimpse of the different Asian cultures. "It's one of those things where we work together, not just within the Asian/Asian American community… but also to connect other groups to seek better representation," Le Skaife said.
Music was blasting from the Rocklin Campus' Cross-Cultural center. The air was filled with the smell of freshly cooked egg rolls. A diverse group of students and faculty filled the room; everybody was engaging in the different activities and mingling. 
Part of me wondered if the kids growing up would make weird faces at the food and games. Part of me wondered if anybody would stand up against it or keep quiet. Le Skaife explained:
"It's not just about tolerance against Asian hate… we should be moving in the right direction towards respect and appreciation for diversity."
My younger self would be overjoyed that there's a whole event dedicated to acknowledging and appreciating cultures like my own. She wouldn't have to beg her mother to pack her "normal lunches" of PB&Js in fear of standing out, when there is a safe space where others want to learn more about her culture.
Written and reported by Alexandra Topacio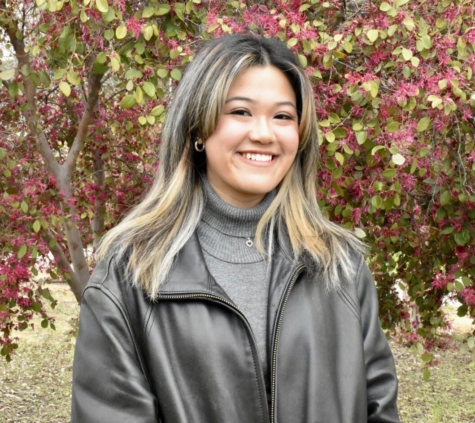 *Featured image: Student Inuh Ricci Habin (left) and Support Specialist with the Success Center, Christina Ung (right), pause to smile while decorating lanterns at the "Empowering Asian/Asian American Students" event, Cross-Cultural Center, Sierra College, Feb. 23, 2023. Photo by Luis-Antonio Carreon.