There's a saying on how people don't tend to appreciate what they have until it's taken away from them. I didn't really start to appreciate dairy products until I first got the news that I would have to cut them all out of my diet. Having been diagnosed with Inflammatory Bowel Syndrome/Disease (IBS/IBD), I should have been happy to finally have something that would make my life on the regular, easier. Instead, I thought of cheesecake- a dessert I had only recently found a love for, and one I would no longer get to have. It was cheesecake that led me to search the Rocklin area for anyone who might sell a decent dairy-free alternative. I found better than that.
Restrictive Options
People worldwide are affected by what they eat and the sensitivities of their digestive system.  In 2014, estimates suggested around 11% of the global population was affected by IBS. This common issue affects people of all ages. Students of Sierra College most likely know someone who suspects they have IBS or are, in fact, that someone.  
The cheapest and least invasive way to treat IBS is dietary– excluding certain food that may cause inflammation. The most common culprits are dairy, sugars, and gluten. Outside of IBS, these foods cause problems for many more. Lactose intolerance is a relatively common condition which makes it hard to digest dairy products. Around 30 million adults in the U.S. will have developed a level of lactose intolerance by 20 years old.  
Gluten?  Also a non-option for many. Celiac's disease is a chronic digestive disorder and those with Celiacs cannot eat gluten. An estimated 2 million people in the US have the disease from 2020 data. However, it's not just those with Celiac that avoid gluten.  In 2017, an estimated 3.1 million in the US reported having a gluten-free diet; of those following the diet, there was a marked increase in non-Celiac individuals.  
Sometimes food is avoided to meet a certain diet for more personal, such as religious, reasons. In 2018, 5% of Americans reported being vegetarian, and a smaller 3% of that population reported being vegan. Though this sounds small, it still means there are multiple incoming vegetarian and vegan students at Sierra College every year.
For many, living with a dietary restriction means facing complications. It may be harder to find affordable everyday food. You may have to turn down invitations to eat out with friends and fellow students because the restaurant doesn't carry dietary options. Specialty meals like desserts may be out of the question because of their dairy or gluten ingredients.  These are the reasons that having a restaurant with options for everyone is important.
Enter: Zest Kitchen
Located off Sunset Boulevard, Zest Kitchen is a vegan restaurant with food for just about anyone, no matter the food restriction, or lack thereof. The inside walls are lined with shelves, containing a variety of items for sale, such as vegan chips, hot chocolates, coffees, teas, and even coconut-shell bowls with spoons. Along the counter are more items for sale like boxed cakes, avocado chocolate pudding, and a refrigerator with cheeses and sauce alternatives. While Zest is primarily a restaurant, the items sold in this little shop area can be used when cooking at home.  
Unobtrusive music plays in the background while the far left wall is covered in paintings, mostly Michael Angelo's, "Visual Therapy" art. The chairs throughout the room are just as colorful. Free internet and magazines are available to browse. The environment was created to be welcoming. There's no worry over whether what you ate will upset your IBS or food allergy, as there could be at other cafes. While there are many dietary options, the food served at Zest Kitchen is intended for all, even if you don't have any dietary restrictions.
Who Is Zest Kitchen Intended For?
After learning about Zest Kitchen, I wanted to bring others there. However, many of my friends and family members dragged their feet. They didn't think food without meat or dairy products would be any good. At the end of the meal, it would be those words they'd be eating.  
Gina Turner, a former Sierra College student, had no reason to seek out Zest Kitchen.  The restaurant sits less than five minutes away from her home by driving, but drew no attention from her until I asked her to come try it out with me.  She came thinking it would be a fun experience, not expecting much based on her prior experience with alternative cheeses and meats. Since then, Gina laughs when we are waiting for our latest meal at Zest to arrive. She reports having come back five or six times.  
Her favorite meal offered is the Tiger Mountain Burger and favorite dessert is the brownie. She reports that they meet the taste and texture standards of their more standardized versions. "I think [Zest Kitchen] is very flavorful. This place does a good job of adding different spices and flavors to their meals to make up for the non-animal products," Turner said.
Sometimes taken for granted is the idea that offering vegan/plant-based food doesn't detract from a restaurant's quality. Assuming it does hasn't been a rare issue in marketing. In 2016, the advertising angle some successful vegan restaurants started taking was keeping the word 'vegan' out of their advertising altogether. By doing so, the restaurants advertising themselves hoped to appeal to a wider consumer base. Why? Because they believed some consumers avoided vegan restaurants for the same hesitation my friends and family had at first.  
After successfully endearing the restaurant to those around me, I grew curious about Zest Kitchen's own approach.  Who is the cafe intended for?  How was it marketed?
Angelique Miller is the current President and CEO of Zest Kitchen.  Miller co-owned Zest's predecessor restaurant, Baagan, for 10 years before opening Zest Kitchen in 2017.  Her interest in starting vegan cuisine came from how healthy living can integrate family traditions and culture while tasting, "really good." The vision was to "…bring something to the world that invited everyone" instead of being "exclusive or intimidating."  
When asked who the restaurant was meant to reach out to, Miller made it clear that she is hoping to provide something for everyone. Zest Kitchen is meant to bridge the ultra healthy world and the more standard American diet. Miller said: "We're trying to provide a little bit of something for everyone so that everyone can come here with their friends and family and it doesn't matter if everyone eats a little differently, there's something for everyone."

Options For Any Student, Anywhere
Ultimately, Zest Kitchen does have great food for anyone and that includes any major dietary need. As a vegan cuisine, all of their meals are automatically free of any dairy. All the sugars used are natural alternatives. The majority of the meals are, by nature, gluten free and those that aren't, such as the burgers or sandwiches, have available gluten-free alternatives.  
Miller eats gluten and soy free foods outside of being vegan.  Her understanding of how important quality alternatives are for different commonly restricted foods was a part of why she wanted to make the restaurant. With the intention to provide available food to anyone, whatever their dietary restrictions, Miller says they provide alternatives for "just about everything."  
"We've heard every possible allergy you can think of over the ten years," Miller said.  
The only items on the menu with soy are the scrambled egg plate and egg burrito, which have a small amount of soy lecithin as an emulsifier. The products inside the shop portion of the restaurant are all gluten free. Miller calls this goal of meeting and providing for any food intolerance or allergy, "one of our flagship principles."
It's reassuring to have a restaurant that can be entered and ordered from without worry of whether the food ordered will have a major ingredient you'll be hurting from afterwards.  
As we finish our conversation and our burgers arrive, Gina mentions that vegan, vegetarians, or dietary-restricted students would probably be excited to know about Zest Kitchen being in their local area. With its location and external appearance, it's easy to miss, but for those that do learn it's there, the cafe is a chance to get tasty food at a reasonable price.  Plant based alternatives are not cheap which is why Zest does their best to mark their products at affordable prices in accordance with the items. 
Ultimately, the restaurant's website description is correct. It said, "With a variety of flavors and fresh delicious ingredients, we have something for everyone!"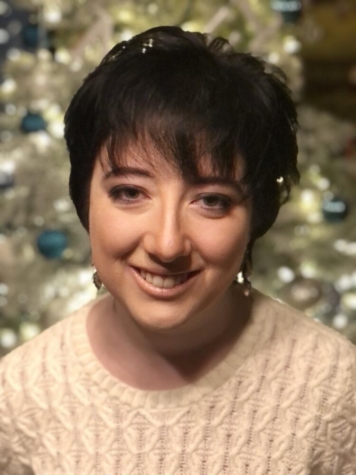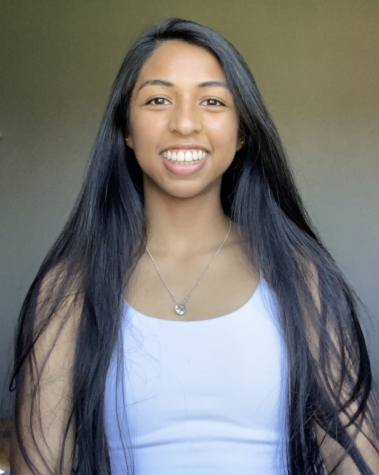 Written and Photographed by Olivia Walters | Photo captions by Katelyn Vengersammy