Ever since March, community colleges, our country, and the world have been different. The COVID-19 Pandemic has taken its toll on everybody and it will continue to do so until a vaccine is invented. Now that it is right in the thick of football season, when is the Sierra College football team going to play?  With the NFL and NCAA playing on Saturdays and Sundays it raises the question as to when Community Colleges will start playing again.
Given the current state of the pandemic, it is uncertain when sports will continue at the community college level. To get a better perspective, I met with Sierra College wide receiver and quarterback duo, Matt Smart and Qyntyn Pilcher, on Zoom.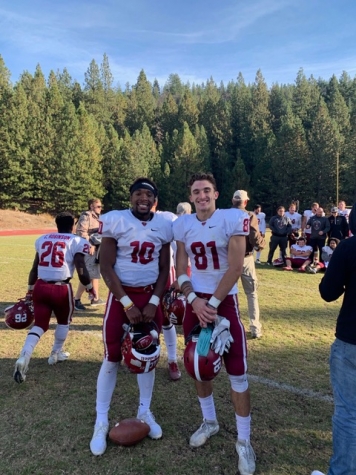 Quarterbacks and wide receivers are important positions in football, especially when Smart and Pilcher both started as a freshman for the Wolverines in the 2019 season. They will be returning for another year of action when they resume playing in 2021. The Wolverines have won back to back Grizzly Bowl games and last year's Most Valuable Player was Qyntyn Pilcher.
Like everyone else, Smart and Pilcher have been affected by the pandemic. We discussed how they have been dealing with all the change and moving parts. In spring 2020, Pilcher said, "I actually ended up going home to Alaska, working for my dad to pick up money." The pandemic itself has been very difficult for many people, and staying determined and motivated has been a struggle. That being said, Pilcher went home, worked and studied during this time, and worked on improving himself.
When talking with Smart about how he feels about not being able to be on campus for football workouts or practice, he said, "It's different than being with the team and actually working through workouts and stuff like that, there's nothing that's really gonna match that type of intensity as when you're working with your team and really building." Many athletes can relate to this statement, because there is a difference between working alone, and working with others.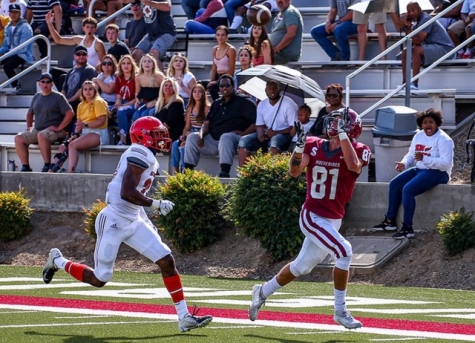 "I believe the games start somewhere mid-February for us right now, and we have not established a practice date yet," Smart said when I asked about when the real games were going to begin. Even for the players and coaches, it seems to be up in the air when they will be able to begin their form of normal life— on the gridiron and getting ready to win some ball games.
In a follow-up text conversation, Smart revealed that the 2021 season has been approved as of now but will not count as a year of eligibility for the players. That means that even if they play in every game, the season will not count towards their four years of eligibility. For an incoming freshman, this means that they will have four additional years after this Covid-19 affected year. As a fan, think about it as getting to see your favorite players play an extra year if the season does hold up. No matter what happens, everyone is looking forward packing the Buzz and watching the Wolverines dominate when the time comes.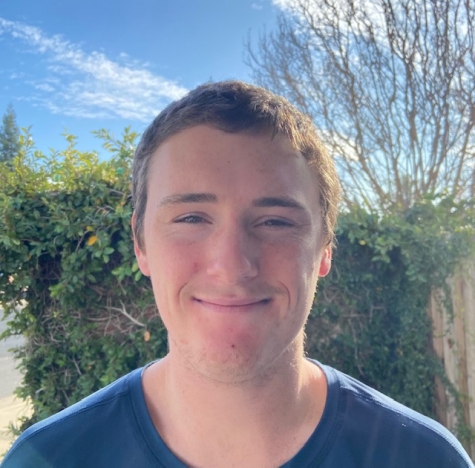 Written by Trevor Regan | Featured photo of a Sierra game by Sierra alumni, David Sanborn, Flickr