March thirteenth, 2020, is the day sports changed forever. Games and tournaments were canceled. Seasons were put on hold. The future of youth, college, and professional sports across the United States was in jeopardy. It threw a curve-ball at people who work in sports and millions of other Americans who lost their jobs due to COVID-19. It has been many long and uncertain months with roadblocks along the way.
The NBA, NHL, NWSL and WNBA just wrapped up their seasons this past month in a bubble format. No positive cases were reported from any of those four bubble environments. And this fall, football is at center stage. There has been a handful of cancellations in both college football and the NFL, but both have not shut down completely, yet, which is a positive sign.
The protocols at all levels have been high but the consequences of the pandemic could have a lasting impact.
I have covered high school sports since 2015. I never could have imagined this. It could be a long time until things in the sports world are back to "normal."
High School Sports on Hold, while Some Colleges Play
On July 20, the California Interscholastic Federation, known as the governing body of high school sports, announced that they would be pushing all fall and winter sports to the spring. This decision prompted a handful of athletes to leave to state and compete in states where high school sports were being sanctioned.
High school football in California is set to kick-off on Jan. 8, 2021. It is unclear whether or not a full season or any sort of season will still be feasible because of rising COVID-19 cases across the country and the cost of testing. It is also likely games will feature limited crowds with a mask requirement.
Similar to high school sports, the dynamic at the college level is far more complex. The past few weeks have featured twists and turns which led to the Big Ten and Pac-12 conferences reversing a previous decision not to play.
Other conferences, like the Big Sky, delayed all fall sports. They plan to play in the springtime. The cost of testing has been raised as a concern, especially because schools like Sacramento State and UC Davis have a smaller athletic budget than schools that compete in Power-5 conferences (ACC, Big Ten, Big 12, Pac-12 and SEC).
A College Athlete's View
Nicole Ball is a student-athlete at the University of Idaho from Folsom. She has played volleyball almost her entire life and because her season was delayed in August, it is uncertain when she will return to the court and whether or not there will be a season in 2021. The uncertainty is weighing heavy on her and countless other student-athletes across the country.
In order for Ball and her team to practice, student-athletes at the University of Idaho have to get COVID-19 tested every week. Student-athletes are also having to be smart with whom they interact with, in order to limit the possible spread of COVID-19.
The daily protocols at University of Idaho also requires mask-wearing at practice and lifting in the weight room. Athletes on campus play a big part in setting a good example for students to social distance. Ball said:
"Everybody is following the protocols because they know the consequences if we don't get to have a season… They're going to do whatever they have to do to be able to play."
Covering and Playing Professional Sports
Covering sports during a pandemic has been eye-opening and amazing at the same time. The guidelines for media to cover professional sports during the pandemic are strict. This includes no in-person interviews, wearing masks, limited media capacity and social distancing.
The first professional sporting event on California soil after Sports were shut down in March was Sacramento Republic FC, a United Soccer League team that is set to join Major League Soccer in 2023. They played Tacoma Defiance.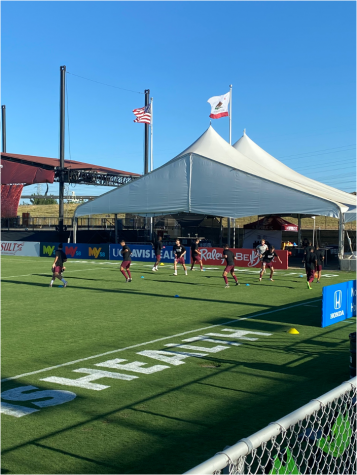 The game was played in front of no fans. Masks were worn. And spotlighting it all were Sacramento Republic players using their platform by wearing Black Lives Matter shirts, and kneeling during the National Anthem to bring awareness to the fight for social injustice in the United States.
Sac Republic wrapped up its season with a first-round playoff loss to Phoenix Rising FC. Although it was not the way they wanted the season to end, they finished without a positive COVID-19 test during the season, despite playing in a non-bubble environment like the NBA.
The season did not come without scares and close calls. After a game in July, Sacramento was informed an opponent they recently played had a positive COVID-19 test. A few weeks later, Sacramento had a game delayed minutes before the game started because of multiple positive COVID-19 tests from an opponent.
On September 13, six months after the sports world was shut down because of the coronavirus, the NFL season kicked off. I was in attendance to cover the San Francisco 49ers game against the Arizona Cardinals. The look and feel of the game that Sunday was drastically different than when the 49ers hosted the Green Bay Packers in the NFC Championship in January.
There were no fans in the stands and media capacity was reduced by seventy-five percent. Plexiglass walls were divided between media seats. Media food was prepackaged. And even from far away, you could hear every tackle and players talk while they were on the field. It was an odd experience. It felt like going to a freshman football game with a limited crowd.
It is unclear when life will go back to normal and when fans will be back in stands across the nation in full capacity. It could be weeks, months, or even years. But the bottom line is, for now, sports are back. And they are hopefully here to stay.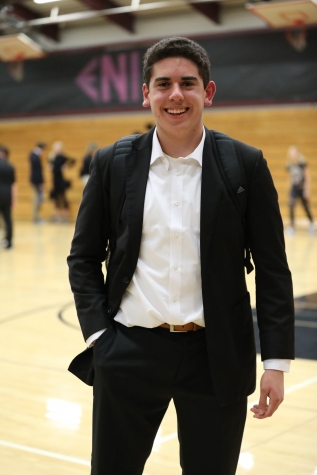 Written by Cameron Salerno | Featured photo by Clarence E. Hsu, Unsplash