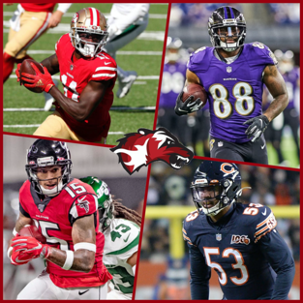 For most young athletes, the dreams and aspirations for their athletic journey end with performing their craft at the professional level. This journey can take many twists and turns. After high school, many highly scouted football players might get scholarships to play at a big name NCAA Division I University.
However, some of those Friday night lights heroes can be overlooked by the big schools and end up starting their college football career at a local community college. From there they have to work as hard as they can in order to be able to transfer to one of those big name schools.
According to the Sierra College Football official website, there have been ninety-three players who have transferred from the Sierra football program to a four year university since 2013. This does not include those who have or are planning to transfer after this year.
Four of these talented players not only made it to the next level, but they achieved their goal of playing at the top level in the NFL. On October 9th, I spoke over Zoom to Sierra's own head football coach and the biggest fuel tank that pushes this program to its success, Coach Ben Noonan, about what his involvement is with getting these players to the next level.